How to Create a Spa-Like Retreat in the Bathroom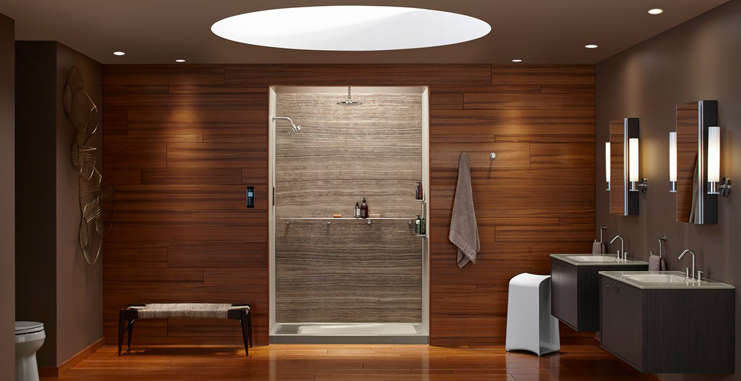 Want to escape the stress of your day? Look no farther than your master bathroom, where rain showers, heated floors and bubbling air tubs can take you far from your worries. Here's a look at the many ways to bring tranquility to your bathroom:
Spa-like showers—with multiple showerheads, rain showers and steam
Bubbling bathtubs—from whirlpools with strong jets to airtubs with colored lights
Rich stone—on the floors and walls. Consider limestone or marble.
Cabinetry with furniture styling—to emulate a hotel or luxury resort
Colorful glass—in tiles, countertops or sinks. Try blues and greens to add a tranquil water setting
Elegant lighting—try a chandelier over the bathtub or decorative sconces above the sink