Midcentury Ranch Addition Blends In and Looks Outward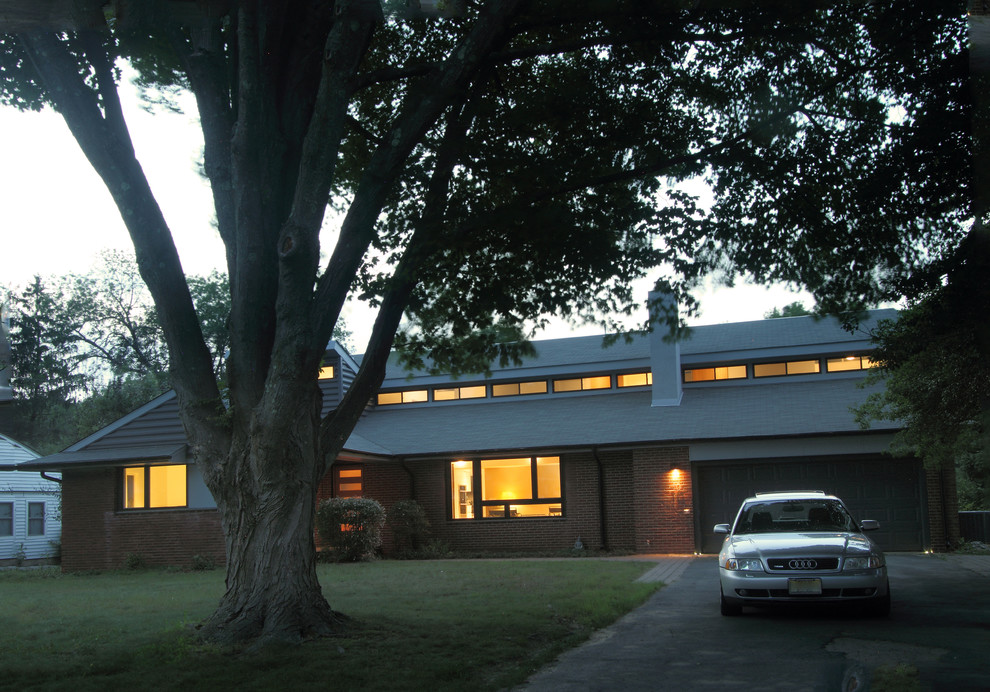 This New Jersey remodel respects the neighborhood, opens up the floor plan and nods to the homeowners' heritage,
This couple bought their first home, a 1,535-square-foot midcentury ranch in Princeton, New Jersey, in 2003. They settled into the close-knit community, had two sons and completed many DIY home projects, including finishing their basement. When the family began to outgrow the house, the couple searched extensively for a new home but could find nothing that was in a neighborhood they liked as much as their own or that could match their views of the stream and woods behind their house. So instead of moving, they remodeled.
With today's ever-increasing construction costs, renovation of your existing home is a very viable option to change the look of your home and adjust the way you live in it.  Contact us to help design and build your expansion.
Check out some of our renovation projects in our Recently Completed and Works in Progress portfolios.